Since being designated a World Heritage site in 1994, much has been made of Halong Bay's mystical landscape of limestone islets. As the number-one tourist attraction in the northeast, Halong Bay attracts visitors year-round. UNESCO reports that the numbers of visitors have climbed from 200,000 in 1995 to 1,7000,000 in 2002. There are many ways to experience the ethereal beauty of Halong Bay. Unless you have a private yacht (or you're an Olympic kayaker), you'll have to take a tour of some kind.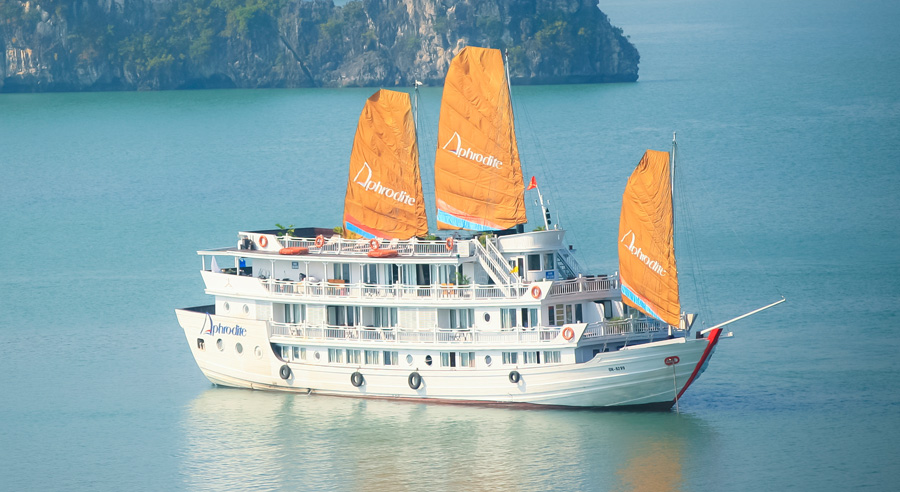 Aphrodite Cruise
STYLE: Traditional Wooden/17 cabins
TRIP CODE: APDHL2D
$ US
Aphrodite for our luxury boutique ship -the first in the region- to explore the romance of Halong Bay.Our vessel...
VIEW MORE >>
BOOKING >>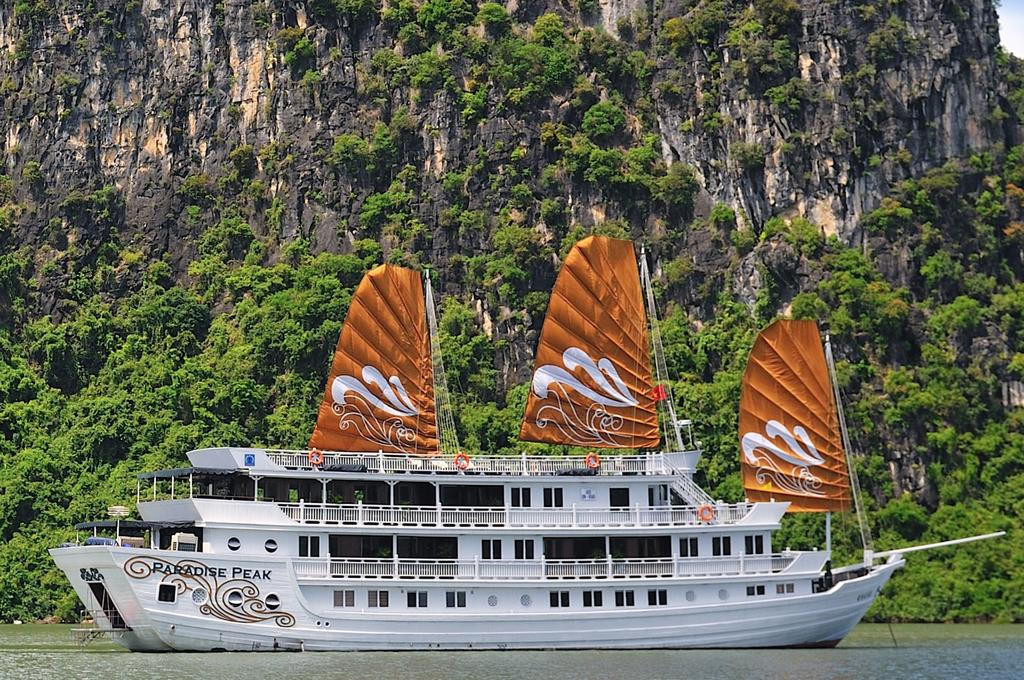 Paradise Peak Cruise
STYLE: Traditional Wooden/08 cabins
TRIP CODE: PRPHL2D
$ US
Oozing grace and elegance, Paradise Peak is the most luxurious ship cruising Halong Bay. Combining opulence, comfort...
VIEW MORE >>
BOOKING >>