STYLE : private tour/ dailly day departure
TRIP CODE : NTIT1D
The coastal city of Nha Trang in Khanh Hoa province, Central Vietnam, lies on the trans-Vietnam highway, 1,278km from Hanoi, and 448km from Ho Chi Minh City. Nha Trang is endowed by nature with deep, quiet and warm waters all the year round, surrounded by archipelagoes, islands, mountains and white sand beaches - a wonderful and attractive tourist resort. To the north of Nha Trang stands the Chong mount which looks like a wide open hand over the sea. Far offshore, the Yen (Swallow) Island appears with lush green colours where salangane nests have been harvested for years to make the traditional "bird's nest" tonic and food.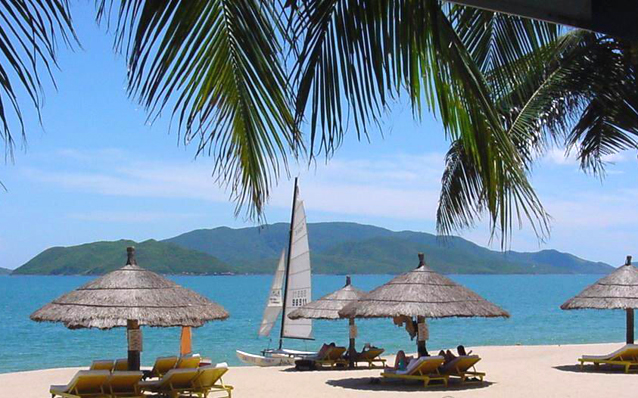 8:30AM: Pick up at Hotel for Mun Island (Ebony Island). Stop for one hour of leisurely snorkeling, swimming and sunbathing. The snorkeling equipment is provided free of charge for viewing the marine wildlife and plentiful coral reefs.
11:00AM: Visit Mot Island where you will enjoy excellent fresh cuisine for lunch.  After lunch, enjoy the floating bar with complimentary red wine and fruit while being entertained by the hilarious guides with their funny antics.
2:30PM: Continue the fun-filled day stopping at Tam Island. Enjoy some free time with exhilarating water sports including jet ski, catamaran, wave killer, canoe or some leisurely relaxation time.  Visit a fishing village where you can see the villagers at work catching cuttlefish, shrimp, flower crabs.
4:30PM: Back to the harbor at sunset. Return to your hotel. 
TYPE OF TOUR
YOU ARE 2 - 4 PERSON
(PER PERSON IN US $)
YOU ARE 5 - 8 PERSON
(IN US $)

Private

109 USD

99 US