STYLE : DAILY
TRIP CODE : VNPT-CP
Cuc Phuong national park is the oldest national park in Vietnam. Located only 120km southwest of Hanoi and nestled between the provinces of Ninh Binh, Hoa Binh and Thanh Hoa, Cuc Phuong boasts engaging cultural and wildlife heritage and enchanting scenery. Magnificent Limestone Mountains rise up majestically from the green rice-terraces and traditional stilt houses of the Muong hill-tribe. Covered in a dense forest they form a habitat for some of Asia's rarest species. It is no wonder that researchers, naturalists, enthusiasts and conservationists alike are drawn to this corner of the world.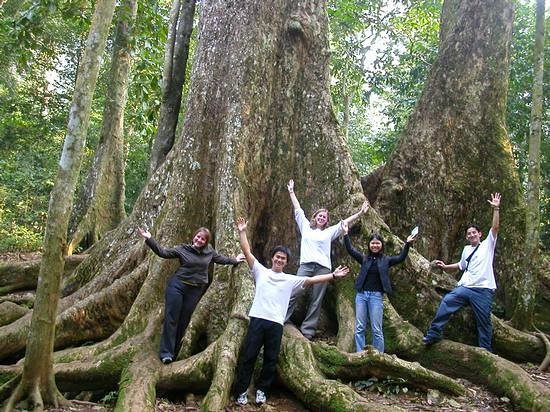 Pick you up at 8.00am at hotel in Hanoi, and then depart for Cuc Phuong national park towards to the Southwest of Hanoi, it takes about 2,5 hours(110km) to get to Cuc Phuong national park(It was officially opened in 1960 as the first national park in Vietnam).
We will firstly visit the Endangered Primate Rescue Centre is a non-profit organization dedicated to the rehabilitation, breeding, research, and conservation of endangered primates, and to the protection of their habitats.
After lunch, we keep going into the park central, stop to discover ancient human cave, have lunch at house-on-stilted in the park central.
Taking a short trek into the National Park for sightseeing and learn more of fauna and flora in this oldest forest of Vietnam. We will come back to the Park Centre, then taking Car / Van to be backing Hanoi.
TYPE OF TOUR 
YOU HAVE 2 - 4 PEOPLE
(PER PERSON IN US $)
YOU HAVE 5 - 8  PEOPLE
(PER PERSON IN US $)

VIP Group

109 USD

99 USD

Private Tour

119 USD

109 USD