What to do when staying in Hanoi – Day Tours – Vietnam Premier Travel – Vietnam Tour package – Vietnam combine tours – Vietnam Day trips.
How to know what to do when staying in Hanoi?
Is an indispensable destination when every visitor is present in Vietnam. As the oldest capital in the world, 1000 years of oddity should contain many cultural values, people and a rich cuisine.
As the destination and destination for many cross-border tourists and tourists, that makes traffic here extremely complicated. It also surprises many and sometimes frightened travelers to cross such dense roads.
When you come here and are wondering where, the fastest answer we give you is the old town.
This place focuses most of the hotels from luxury to average and affordable.
And from here, you can freely explore the typical alleyways of Hanoi, delicious street food and sip a cool beer on Ta Hien Street and eat bread.
Destinations need to go
Walking around in the Old Town, Over thousands of years of history, the streets and street names seem to be associated with business activities in the same neighborhood. The roofs when low and high, moss mixed in modern houses create chaotic but attractive.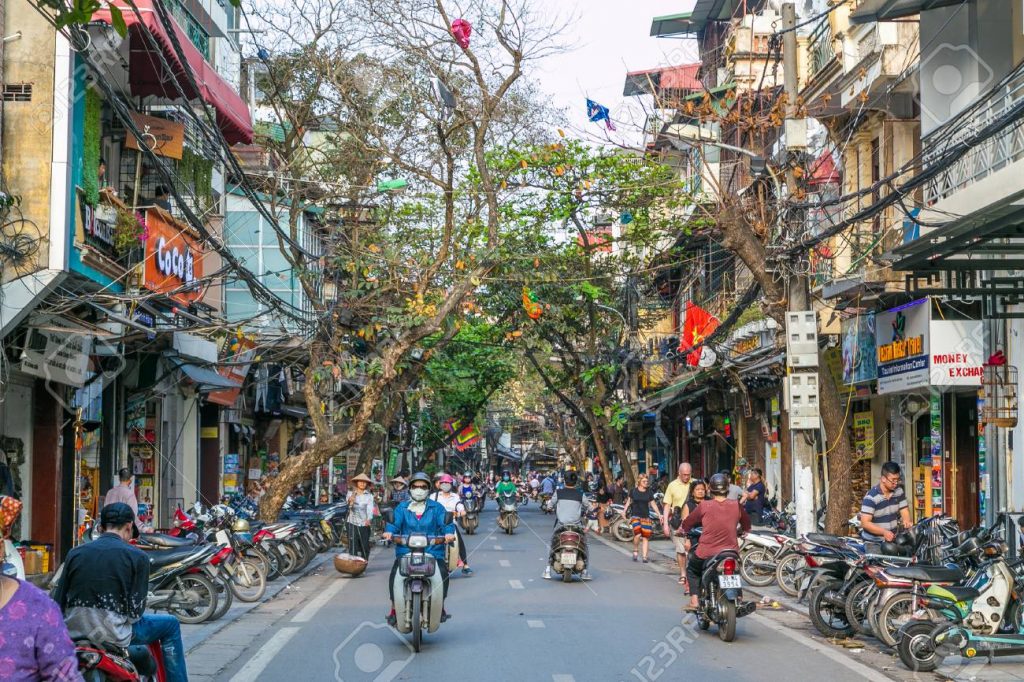 Enjoy street food, especially the ones recommended by prestigious travel and food magazines around the world. It is bread, hot beef noodle soup, hot chicken noodle or street vendors with floating cakes, water toads, peeled mangoes and shock with beautiful and attractive chili salt.
Visit Ho Chi Minh Mausoleum and Ho Chi Minh Museum, the great son of the Vietnamese nation. It was built shortly after his death, a place for people to visit and commemorate people and international visitors.
Walking around Hoan Kiem Lake, this is also considered the green lung of the city. A whole story of legend interwoven with the legend of Hoan Kiem Lake. Walk around and breathe fresh air, go deep into Ngoc Son Temple to see the giant Turtle pattern associated with this lake's name.
Bicycle tours around the city will be an unforgettable experience. Crossing the streets full of motorbikes and cars, weaving into the streets only one person gets through. Stop on Long Bien Bridge, learn about the lives of some families living on small boats in a busy neighborhood.
Some suggestions outside Hanoi
A Sapa with 4 seasons a day, the only place in Vietnam that has snow when winter.
Or go down to the south is a terrestrial Ha Long Bay, where there are vast Dance Cave, Tam Coc bringing colorful rice fields.
And the more wonderful thing when visitors spend 1 night sleeping on Halong Bay. The most unique and special experience when choosing to sleep 2 days 1 night on the boat.
Walking through the ancient trees, dozens of people hugging and sleeping on the trees can only be Cuc Phuong – Pu Luong tour in Northeast Vietnam.
Come and explore Vietnam in your own way and feel a friendly, hospitable and extremely beautiful, poetic Vietnam.