Tourist attractions near Hanoi – Day Tours – Vietnam Premier Travel. Hanoi city tour – Enjoy Hanoi food tour – Walking street food tours.
Highlight of Tourist attractions near Hanoi
In addition to the places located in the old town, the suburb of Hanoi also has many other attractions.
Bat Trang Village, is a long-standing village located along the Red River with many products made from ceramics. Diverse in types and models, there are many items exported to European countries and especially Japan, an extremely fastidious market.
Coming here, visitors will be able to witness the process of making any product from a handful of land.
And most interestingly, visitors can make their own favorite product and wait for the time to get it back.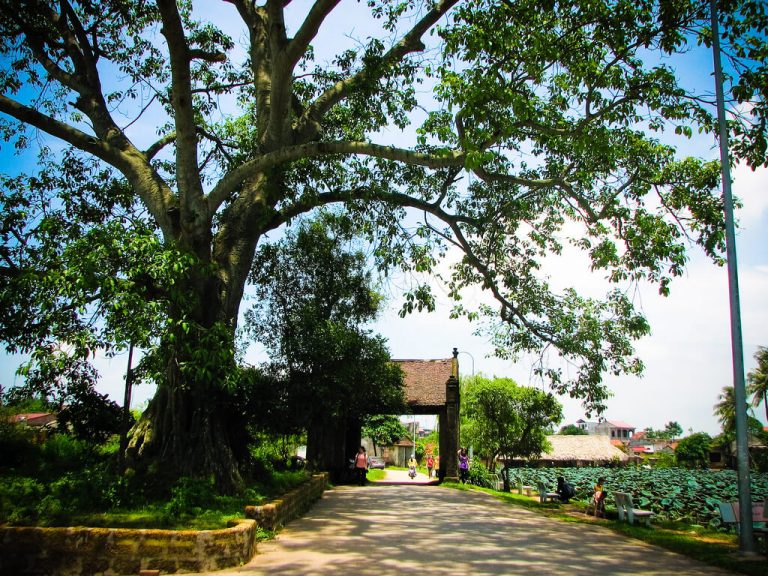 Duong Lam Ancient Village, about 50km west of the capital, is the only village still preserved almost intact. Ancient architecture and the way of life of the ancients were preserved and preserved by the people living here. The main thing that makes Duong Lam even more special.
This is also the birthplace of King Anh Minh of Vietnam, that is Ngo Quyen and still places of worship of this King.
Ba Vi National Park, about 60km from Hanoi, Ba Vi National Park belongs to Ba Vi District, Hanoi City. This is a complex of tourist resorts, exploring, resorts. This is the right place for you or your family to come and relax after a hard day of studying and working. Visiting Ba Vi National Park, you can visit the cactus greenhouse, visit the ancient buildings built by the French, experience the high quality hotel services in Ba Vi. There is also a temple for President Ho Chi Minh and a temple for Saint Tan Vien. You can also climb to the top of Vong Canh for a panoramic view of the surrounding mountains.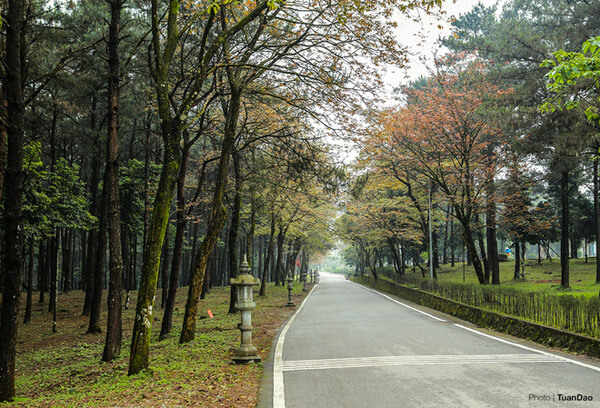 What to eat when staying here?
The cradle of Northern cuisine in particular and Vietnam in general. If I say no, perhaps Hanoi is the place with the most delicious dishes, the quintessence bringing the soul and scenery of Hanoi into the dish.
Phở – Noodle soup, It is not natural that Pho Hanoi is a dish voted by many world-renowned culinary magazines and made a must try dish when coming to Hanoi.
A gift that can be eaten for breakfast, lunch and dinner. The broth is clear but greasy and fragrant, and it is white, clear bread made from the best rice grains.
To have a delicious Pho bowl, it is indispensable for herbs to be eaten and sliced onions.
There are many different types of Pho such as Pho Bo, Pho Ga, Pho Buffalo, etc. But the best is Pho Bo in Hang Trong and Pho Bo Bat Dan. The average price for each bowl of this delicious Pho is from VND 35,000 to VND 50,000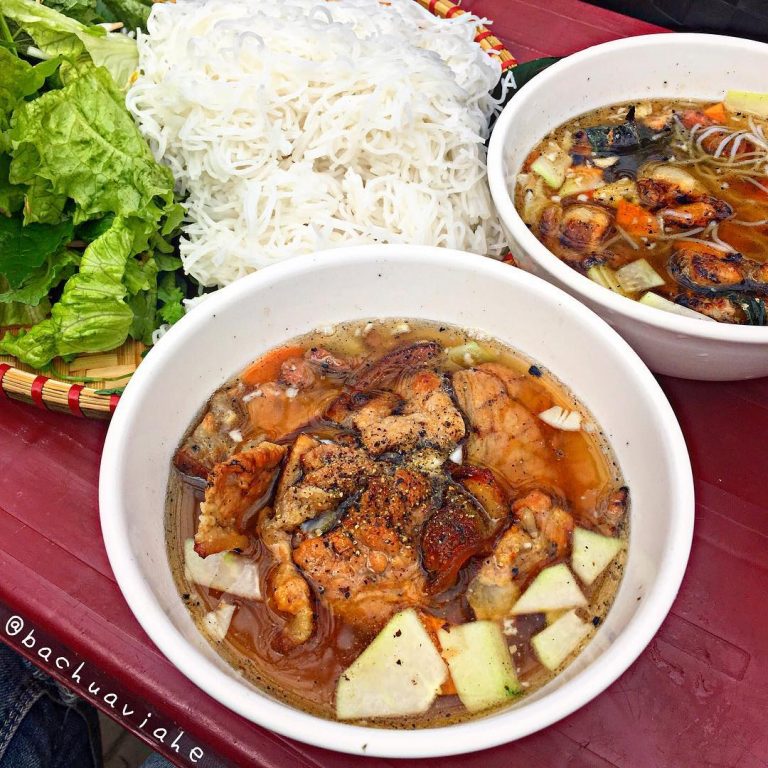 BBQ noodle food – Bún Chả, Made from greasy bacon pieces and carefully seasoned, grilled on charcoal. When the meat is yellow and fragrant, it will be served with dipping sauces. Served with herbs, chili, pepper and garlic vinegar.
There is no excuse that American President Barack Obama chose Bun Cha as a dish that he must try when traveling in Vietnam.
Chả Cá Lã Vọng, a dish served in the kitchens of large hotels in all of Vietnam. Speaking of La Vong Grilled Fish, gourmets will enjoy it with special processing. Fish are fried in small oil pan. Served with baked bread, vermicelli, roasted peanuts, coriander, basil, dill, freshly chopped onions dipped with shrimp sauce.