Things to know about Hang Mua – Vietnam Premier Travel. Mua Cave does not have many beautiful and unique stalactites but visitors still come here because from the high Mua Cave will see the beautiful panorama from above.
Things to know about Hang Mua as following:
The time to visit
To see the panorama from the top of Hang Mua, usually in the summer months. The sky is blue and the sky is the perfect time. But avoid it on mid-July days, the temperature sometimes goes up to 40 degrees.
The first days of autumn are the best, the breeze, the weather is cool and cloudy.
How to transfer to Hang Mua
Hang Mua is located in Ninh Binh province. To come here, visitors can travel from Hanoi in different ways.
Usually every tour available will be picked up at the hotel and lunch included. You will ride a bike and start your journey with more than 3 hundred steps.
Coming to the top of the mountain, the majestic nature rushed into the eyes of every visitor. A terrestrial Ha Long, a mountain area, thousands of green rice fields spread across the horizon.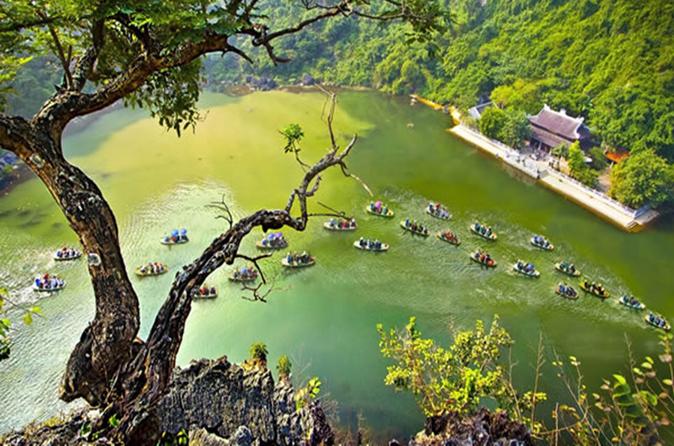 In another way, visitors can rent a motorbike from Hanoi. After more than 2 hours of driving, you will be in Ninh Binh.
Trains are also a bad choice for you to look at the village along the road.
What is the things to know about Hang Mua
Dance means dancing, under the Tran dynasty every holiday season, the king and the officials often gather here to watch the dancers dance. Therefore, Hang Mua has the name from there.
Dance Cave is known