The Islands must be when you visit Halong Bay – Halong Bay Cruises – Vietnam Premier Travel – Halong Bay sleep on boat, do kayaking/ bamboo boat.
How to know the Islands must be when you visit Halong Bay 
Ha Long Bay in general and Lan Ha Bay in particular are known as one of the big islands. Inside it contains thousands of large and small rocky islands, of various sizes and structures, of different ecosystems.
These could be Titop Island, Monkey Island, Cat Ba Island, Quan Lan Island, etc.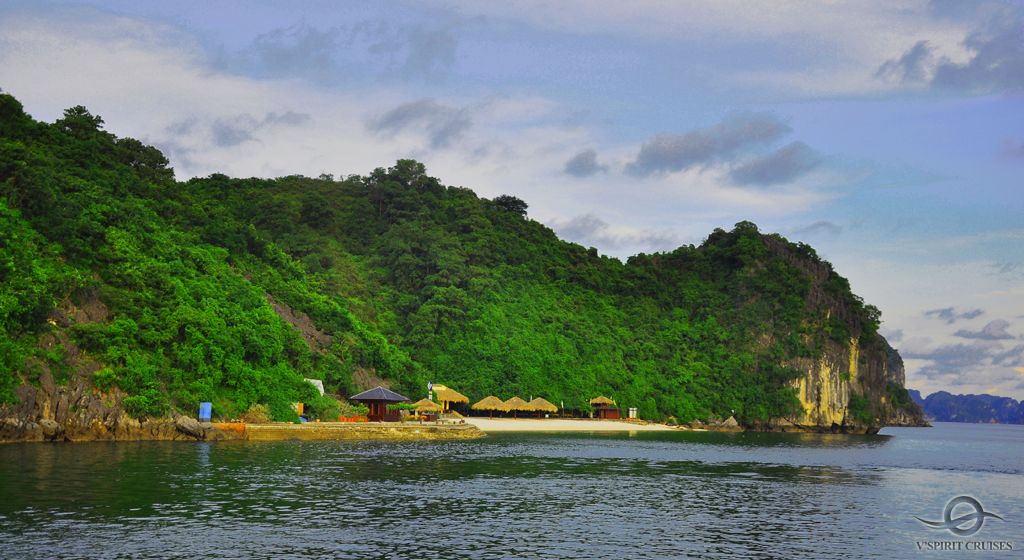 Most famous is Titop Island
Titop Island in Halong Bay, is one of the natural islands with the most beautiful beaches. In addition, the island has a high mountain, when visitors climb here can enjoy panoramic views of Ha Long Bay. That is why Titop is always the first choice in the journey of 2 days 1 night, stopping here. Titop island activities include swimming, sunbathing and relaxing.
The original plot, called Cat Nang island, came to nanwm in 1962 after President Ho Chi Minh brought Russian cosmonaut here. And from there, the island was named Titov Astronaut.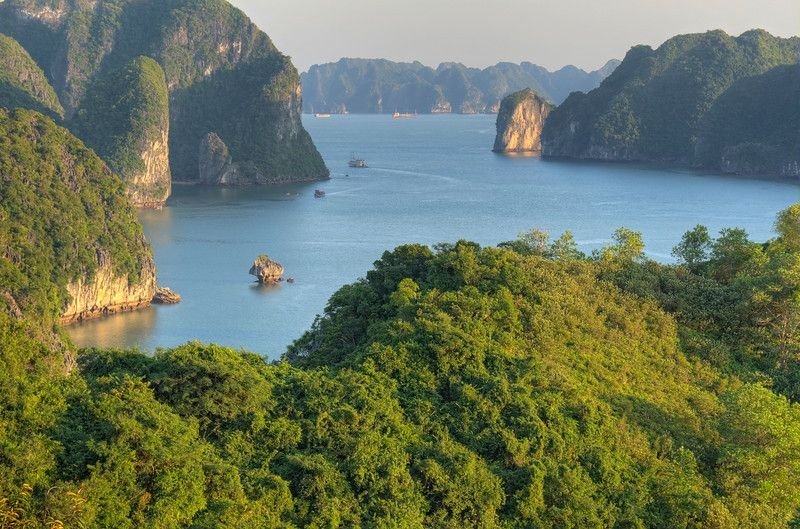 Cat Ba Island, the world's biosphere reserve
It belongs to Hai Phong but Cat Ba Island is often visited here after visiting Ha Long Bay. It is the largest of the 1969 islands in Lan Ha Bay, with a variety of plants and animals.
Located at an altitude of over 70m above sea level, On the main island of Cat Ba, there are primeval forests on limestone mountains which is being promoted for eco-tourism development.
In the southeast of the island, there is Lan Ha bay, in the southwest there is Cat Gia Bay with a number of small but clean sandy beaches, not big waves, which are convenient for developing beach and resort tourism. On the sea, there are many beautiful limestone mountains similar to Ha Long Bay and Bai Tu Long. On some small islands, there are also many beautiful beaches.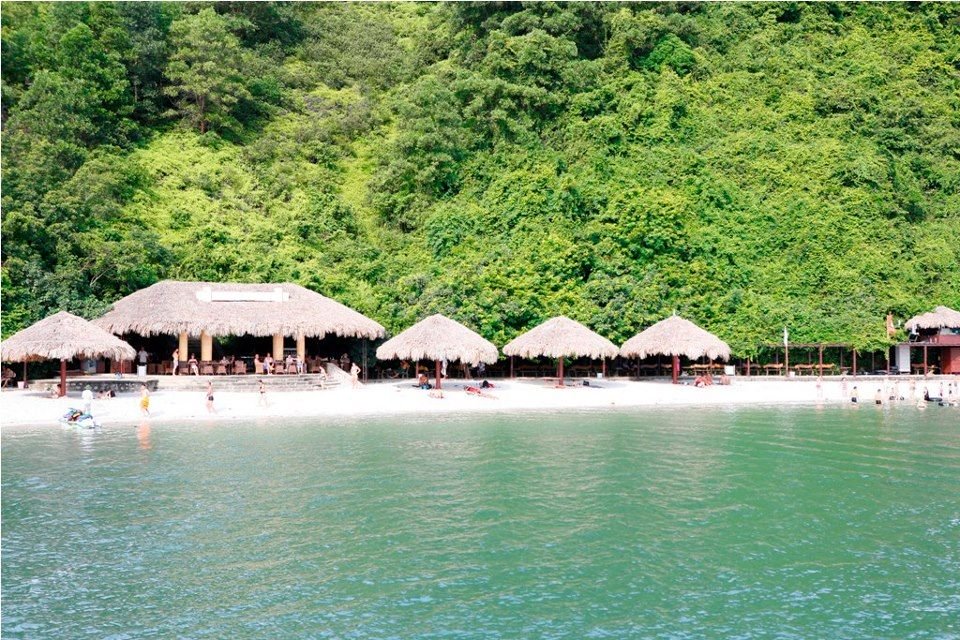 Soi Sim Island – wild beauty, beautiful nature
About 12 km from Bai Chay bridge, 700m is the distance to Titop island.
The composition of this island is made of rocks and feralites through weathering. Therefore, the vegetation here is extremely lush and rich in species and quantity. In addition, there are many endemic flowers and plants that make up a diverse Soi Sim of species because this beautiful island is surrounded by the sea.