Sapa's highest destination – Phan Xi Pang mountain – Sapa Trekking Tours – Vietnam Premier Travel – Sapa tour package – Sapa sleeping at the Homestay/ Hotel.
Highlight of Sapa's highest destination – Phan Xi Pang mountain
Also known as the roof of Indochina with a height of 3143m above sea level. The swirling clouds are the featured image of this place when visitors have the opportunity to climb to the top.
There are many ways to go here, such as visitors like the feeling of adventure, experience it can only be hiking up the mountain. It takes at least 2 days to get there, and camping overnight camp on the middle of the mountain. Or simply buy a cable car ticket, have more time to enjoy the panoramic view of Sapa town, villages and the beauty of terraced fields.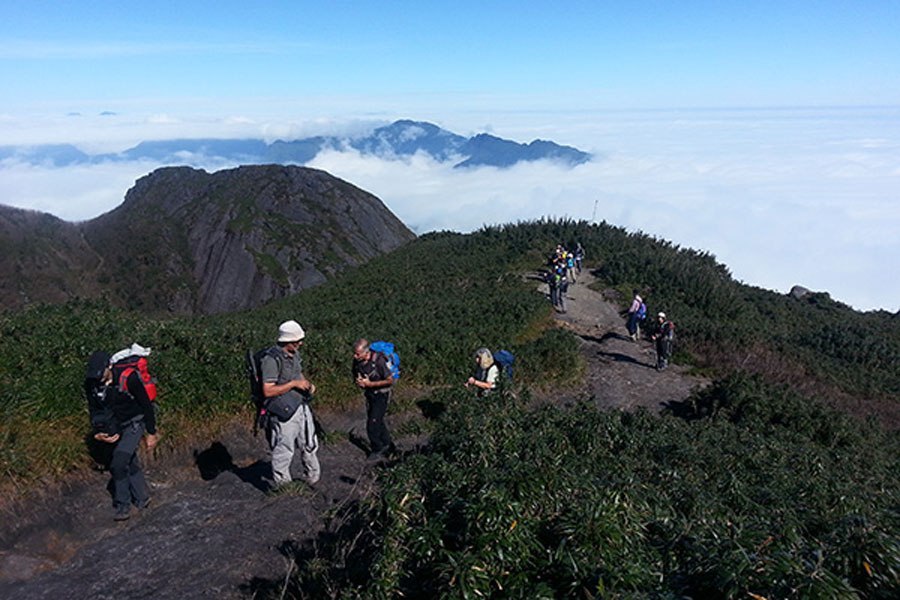 How many way for trekking up to the mountain?
Actually to get to the top, there are many ways that locals travel throughout the day. However, for tourists, there are 3 most typical ways, they can be:
– Going back in the day: We will start from the foot of Tram Ton mountain, take 7 hours both back and forth, about 11km from the starting point. This is probably the lightest day trekking tour for those with little time and moderate health.
– Walk for about 12 hours, so visitors need to have a specific schedule, which may have to originate from Sapa quite early to catch up when it is dark. This is also probably a fairly good distance, requiring tough health, enough strength within 12 hours of walking and climbing continuously.
– Climbing in 2 days 1 night, and probably the choice of the most visitors. There are many advantages to this program, which is enough time just walking, just having time to rest to admire the majestic mountains. And the feeling of camping in the forest is also the most enjoyable experience on this journey.
And visitors should note that there must be a guide and carry luggage, need to prepare food for 2 meals and warm clothes.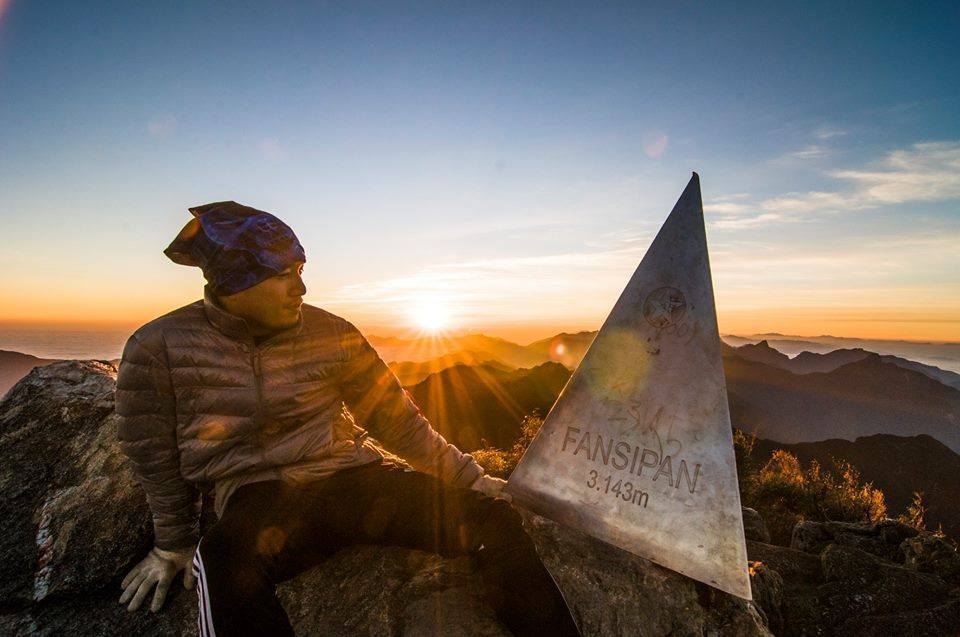 All information for trekking
Located about 9 km from Sapa town, 1850m high above sea level. All the trails are made by the locals who go to the forest, from day to day. The first few hours were not too hard to walk, just the steeply winding roads, without the need to use any kind of support rope.
This is also considered the best route for first time climbers, quite flat.
Each stage is more than 1000m with a stop station, from an altitude of 2000m and 2800m. Only about a long, steep section is quite difficult to go, visitors are very careful, so go and stick together. At the end of the road are steps, and a series of stairs or a funnel-shaped track takes visitors to the top of Mount Phan Xi Pang.
And it was not in vain when an unbelievably majestic sight came into view. Every second the clouds change here, different shapes form a scene of elongation, fairy.
And also an unforgettable experience for all visitors, the unique opportunity, surpassing oneself, breaking the limits to discover the hidden potential in himself.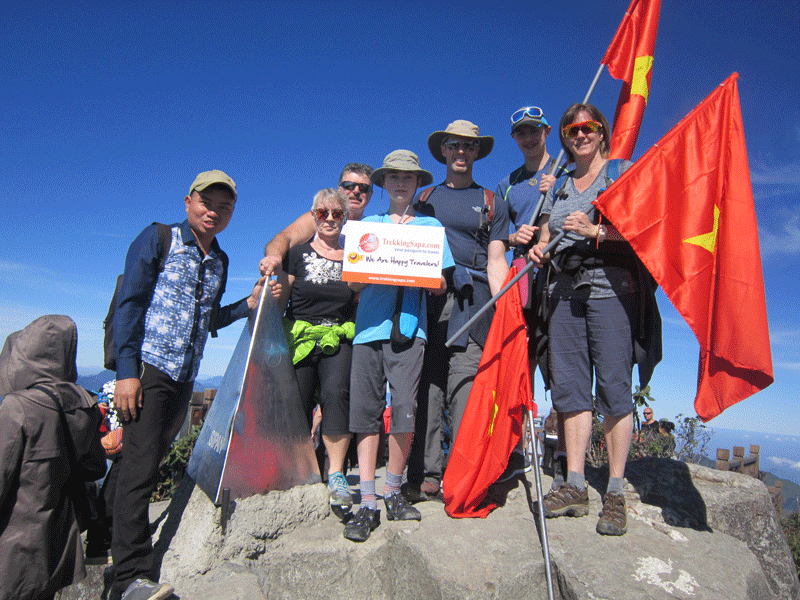 What to prepare before climbing
1 – Health, that is the first essential thing when visitors intend to climb. Because at an altitude of over 3000m above sea level, the air pressure difference is quite large. Not suitable for people with heart disease and high blood pressure. And the most important thing is a spirit and a will to overcome oneself.
2 – A local guide who is knowledgeable and fast in all situations. Can grasp the situation and be sensitive to all changes of space and time.
3 – Food is extremely important, visitors need to prepare energy-rich foods such as cheese, bread, chocolate and some fruits rich in vitamins.
4 – Warm, lightweight clothing helps visitors to be comfortable on the way, specially designed walking shoes. Lightweight and slip-resistant, exceptionally waterproof and comfortable. Keep warm during 2 days 1 night.
5 – Registration: Visitors must register through tour operators have contracts Fansipan mountain climbing tours with Hoang Lien National Park. These companies are responsible for preparing the registration procedure information related to district interdisciplinary organization. Buy tickets and pay other fees following the law, fuel, and environmental regulation of the Hoang Lien National Park.