Sai Gon information from A to Z – Vietnam Tours Package – Vietnam Premier Travel – Vietnam Combine tours – Halong Bay Cruises
Sai gon has long been considered the economic center of the whole of Vietnam, due to the city's freshness. And the dynamic, youthful and busiest but still intertwined a bit ancient A little European touch in the heart of Vietnam, a magnificent Saigon, is like a miniature Paris.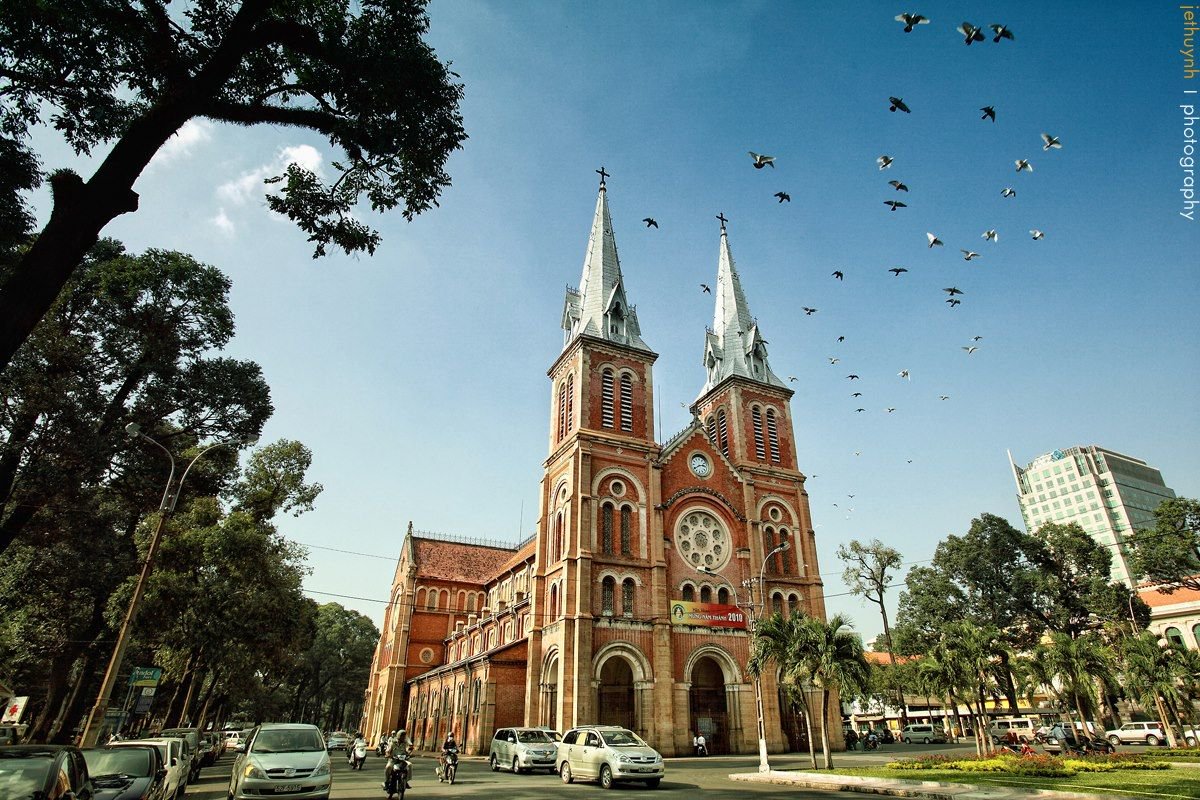 How to know Sai Gon information from A to Z
In Saigon, there are two distinct seasons: dry and rainy seasons, the average temperature is from 27 degrees Celsius. Usually not too hot, like the North or hot like the Central, but there are sudden rains.
Because of that, visitors should take note of the small umbrella when going out.
The rainy season lasts from May to the end of November, the remaining months are dry season. Visitors can come to this city at any time of the year.
How to transfer? As the most populous and populous city, traveling here is extremely convenient. From public transport, excellent trains, buses, taxis or private vehicles are available.
Interesting destinations in the city
With countless attractive destinations here, however, it is especially for travelers when they have less time. That must be:
Notre Dame Cathedral, It is probably the first and most favorite destination for most travelers to set foot in this beautiful city.
Located in the heart of District 1, the place that clearly shows the hallmark of Saigon, surrounded by the ancient church area, covered with moss. And the four sides are active, seemingly sleepless, and skyscrapers.
The architecture of Notre Dame Cathedral combines European, Roman and Gothic styles. And from here, visitors can move to nearby areas such as Independence Palace, Diamond Plaza, Ho Rua Lake or Dong Khoi street, etc.
Ben Nha Rong, this building is considered a landmark of President Ho Chi Minh to go and find the way to save the country. The building was built along the Saigon River, the architecture of the Ben Nha Rong special on top of the dragon-shaped roof, in the middle there is a horse head insignia and an anchor.
Evening is probably the best time to come here, walking around the river, great views.
Walking Street Nguyen Hue, Previously, Nguyen Hue Street was often requisitioned to decorate flower bouquets whenever Spring came. Nowadays, due to the need for more public spaces for city dwellers, it has become a pedestrian city. Here visitors will have a comfortable and relaxing space after a tiring day.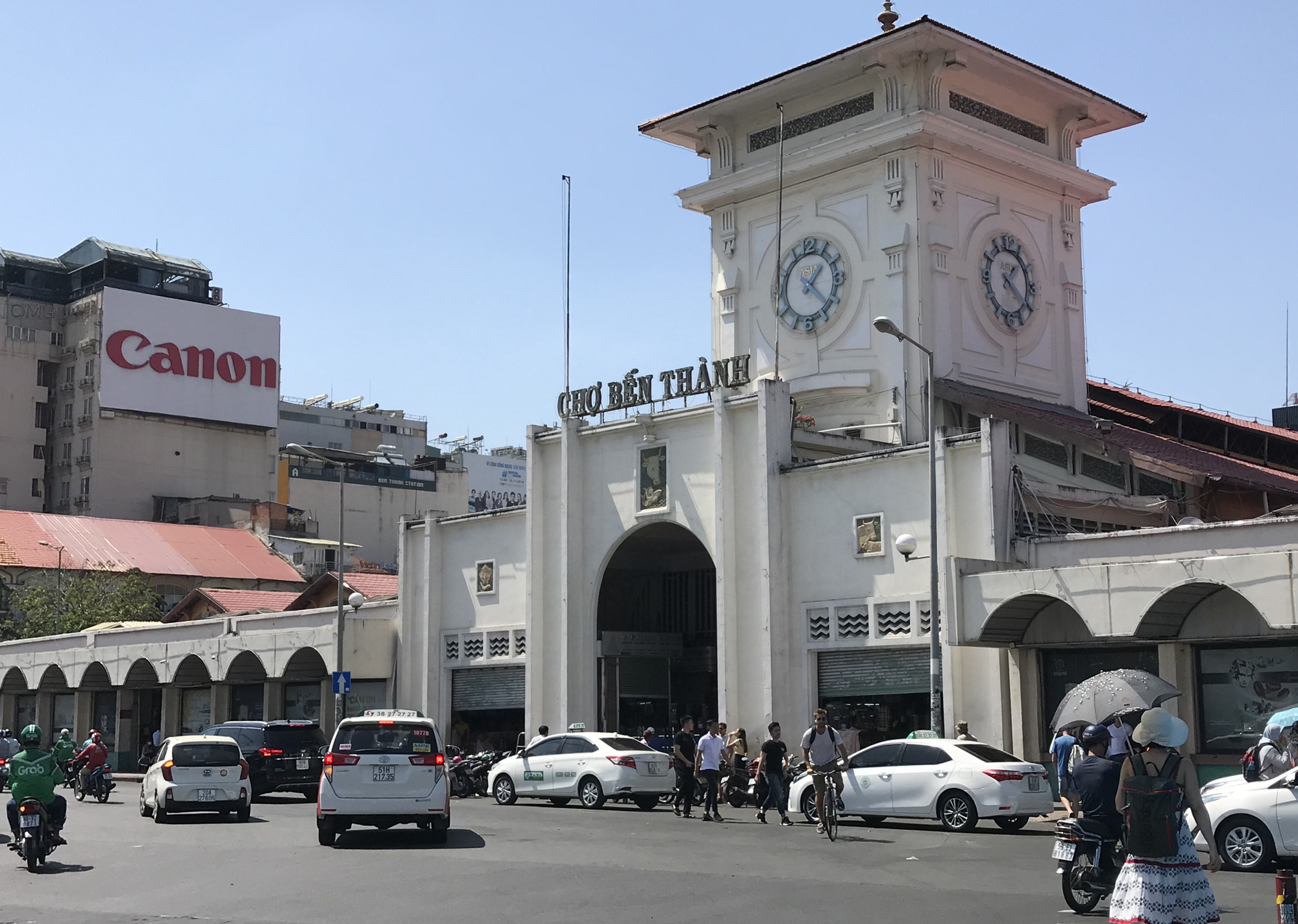 Ben Thanh Market
Address: Located between Phan Boi Chau – Phan Chu Trinh – Le Thanh Ton – Quach Thi Trang Square, Ben Thanh Ward – District 1.
It can be considered as a famous market in the South not only in the superficial but it is also a witness of the history of the city.