Real experience Lan Ha Bay – Halong Bay cruise – Vietnam Premier Travel – Halong Bay overnight on cruise – Lan Ha Bay cruises – Do kayaking/Bamboo boat.
Highlight of Real experience Lan Ha Bay
New, high-end car with only 9 seats – Dcar Limousine picks up at the hotel and returns to hotels in the old town area
Travel on the highway Hanoi – Halong – Hanoi in just 2 hours.
Away from the hustle and bustle of city streets and immerse yourself in the tranquil and beautiful space of Lan Ha Bay. A great discovery route combining both Halong Bay and Lan Ha Bay.
See Lan Ha Bay change every minute when only in the room, because all rooms have full glass of spill, large balcony and can sit outside.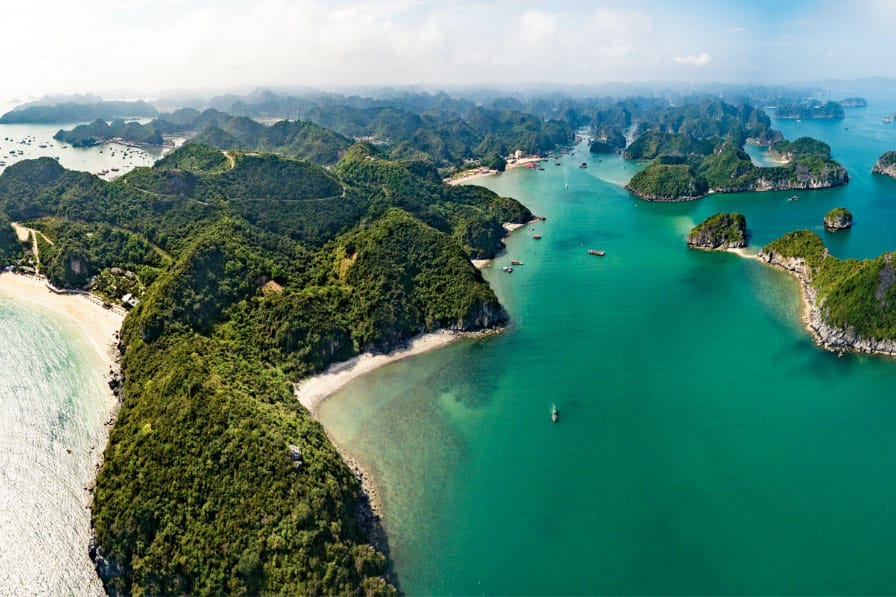 More information  
The meals are delicious, well served by the shipbuilding staff and professional chefs.
Enjoy the cozy atmosphere of Vietnamese dinner, colorful and Hawaiian cocktails
Breathing and practicing Taichi on the deck, the graceful movements woke the whole body up to a dynamic and refreshing day.
Not only that, a new day starts with interesting activities such as kayaking, bamboo boat. Visit the fishing village and explore Sang and Dark cave. Struggling in emerald-blue water in Lan Ha Bay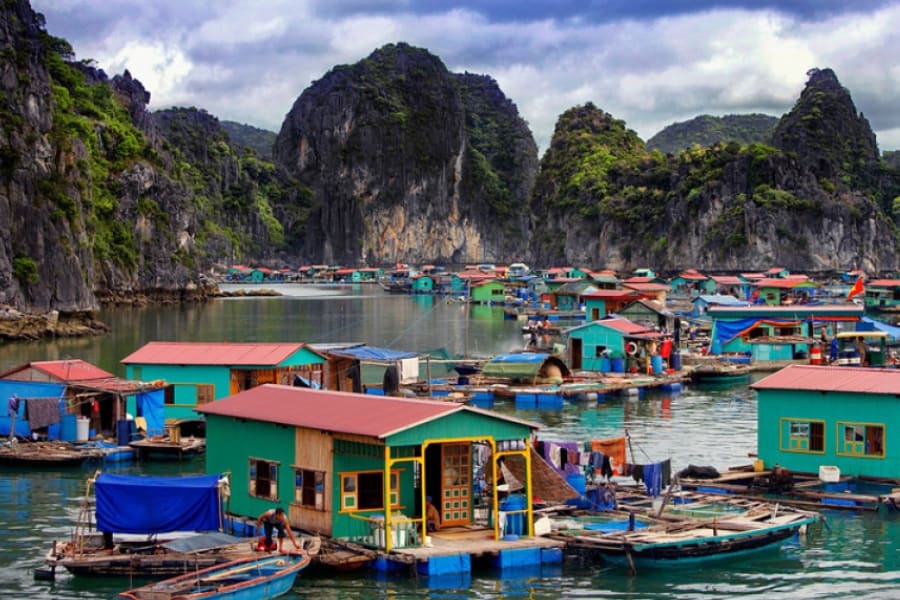 Explore Lan Ha Bay on the 3rd day
It will be a great experience when you move to Cat Ba Island located far from Lan Ha Bay. We will have to travel by small boat and bike ride from Beo to deep inside the island.
And it is here that visitors will have the opportunity to live like the indigenous people, become a true fisherman, fish, fish and harvest seafood.
When cycling through the small houses on both sides of the road across the small rice fields to explore the Vietnamese countryside, enjoy lunch on the island at a home stay.
What is more wonderful when you visit the shallow cave on the island, this place was once the place to cure the soldiers who fought to protect the island.
Those are all suggestions that we expect travelers will have a multi-dimensional view of Lan Ha Bay. It is a completely new check in place when Halong Bay is becoming increasingly crowded.