More information about Sapa trekking – Vietnam Premier Travel – Sapa trekking tours – Sapa overnight on train – Sapa sleeping at the Homestay.
How to know more information about Sapa trekking
Close to the Chinese border, 350 kms from Hanoi to the North. Sapa is not only famous for its beauty and people but it also attracts visitors by the diversity of culture and typical dishes. Discovered by the French in the late 19th century and built many villas for relaxation in the summer. With a cool four-season weather, peaceful space and many terraces are an attractive destination for all visitors coming here.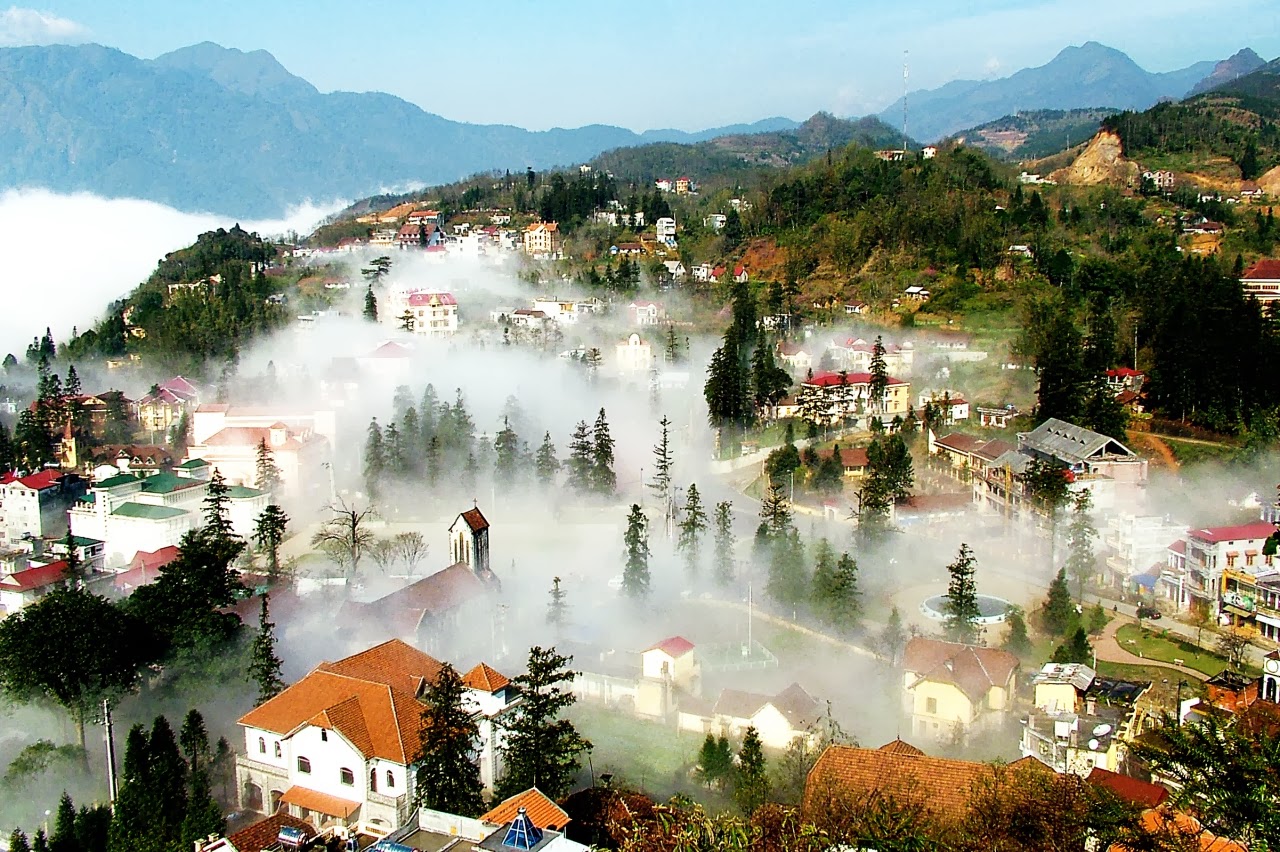 Sapa overview
Geographical location
Located on the Hoang Lien Son mountain range, where the highest peak of Phan Xi Pang in Southeast Asia is over 3000 m above sea level.
Transport station
There are many ways to come to Sapa, which is by night train, after 8 hours of rest, visitors will come to Lao Cai Railway Station. And we will arrange a van to welcome Sapa town.
Or it can be a bus or a bed, just 5 hours to move visitors will come straight to this town.
Sapa's weather was like a girl growing up early in the morning with mirrors spreading all over the path and drizzle. When the sun shines, the city becomes blue and incredibly beautiful. Afternoon is when the breeze blowing hair, will chill. If visitors are busy playing, forget to return, then follow a warm coat with you because at night it will be very cold and cower.
It can not be said that Sapa is the most beautiful season, because summer is the time when Sapa is cool. Anyone who wants the feeling of wanting to touch the white snowflakes is probably the best winter.
Stay
There are many different types of accommodation  such as motels, hotels, resorts or sleeping villages.