More information about Lan Ha Bay – Halong Bay Cruises – Vietnam Premier Travel – Halong Bay overnight on crusies – Halong Bay tour packages.
How to know more information about Lan Ha Bay
Lan Ha Bay is located in Cat Ba Island, Hai Phong, there are more than 400 large and small stone islands with many different shapes. Islands here with many types of structures such as limestone islands, forested islands, submerged islands, islands with many caves, etc.
A beautiful overall picture is located on the east of Cat Ba Island with more than 400 large and small rocks. The special thing here is that most of these islands have sandy beaches, when large and small. It is an advantage for Lan Ha Bay when summer comes, when visitors come here with many activities of kayaking and swimming.
These include Rang Dua beach, Ben Beo beach or Ba Trai Dao area are beautiful and attractive destinations.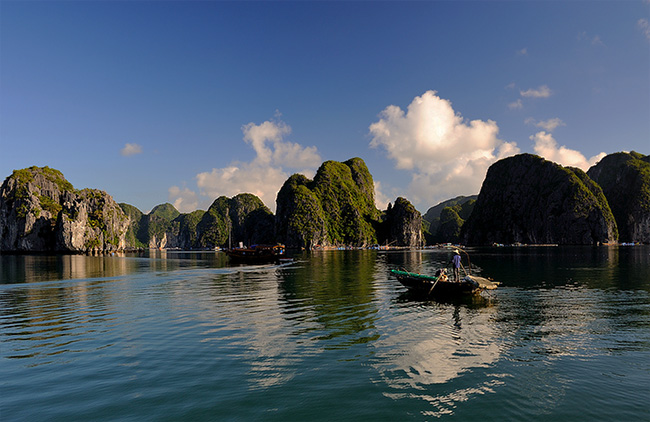 Outstanding activities
Cai Beo is said to be the oldest floating village here with more than 200 households. The village is floating buoys, anchored to thousands of years old. They have the culture and the typical way of life of the people of the sea, everyone knows how to swim and swim proficiently.
And they also have schools for their children, a cultural community and their own faith.
The appeal of small beaches
As mentioned above, Lan Ha Bay is home to many of the most beautiful and small sandy beaches. Everyday it was washed twice by the tide, so the sand was always clean and smooth.
Many sandy beaches stretch and surround between two mountain ranges, quiet and without big waves.
Underneath are colorful coral reefs, almost intact, where many tourists choose to dive to see the coral. It is the area of ​​Sen beach, Cu Island, Monkey Island, besides diving to watch the coral, it is also an ideal place for kayaking activities and wild nature.
This is also a place to nurture and conserve rare and valuable monkeys in the red book of the world. If visitors are not afraid, they can approach them, feed them and play with them. However, you need to pay attention to personal belongings, maybe they will be stolen and brought into the forest.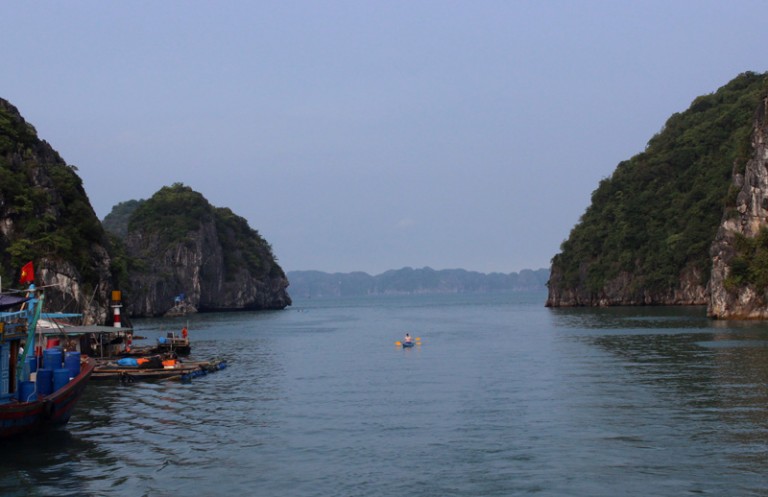 Some cruise have outstanding schedules
Specifically like the 5-star Genesis Regal, they are a professionally designed fleet. Offering absolute satisfaction, with friendly and hospitable staff, rich and delicious meals.
All rooms have a large balcony, satellite TV, hot water 24/7, bathtub and shower.