Mai Chau and other destinations – Mai Chau 1 day trip – Vietnam Premier Travel – Do cycling – Sleping at homestay – Trekking to the village
Highlight of Mai Chau and other destinations
Mai Chau is considered as a completely new skhi destination that Sapa has too many tourists coming here. As a mountainous district in Northern Vietnam, the surrounding mountain terrain has turned this place into a surprisingly beautiful and green valley.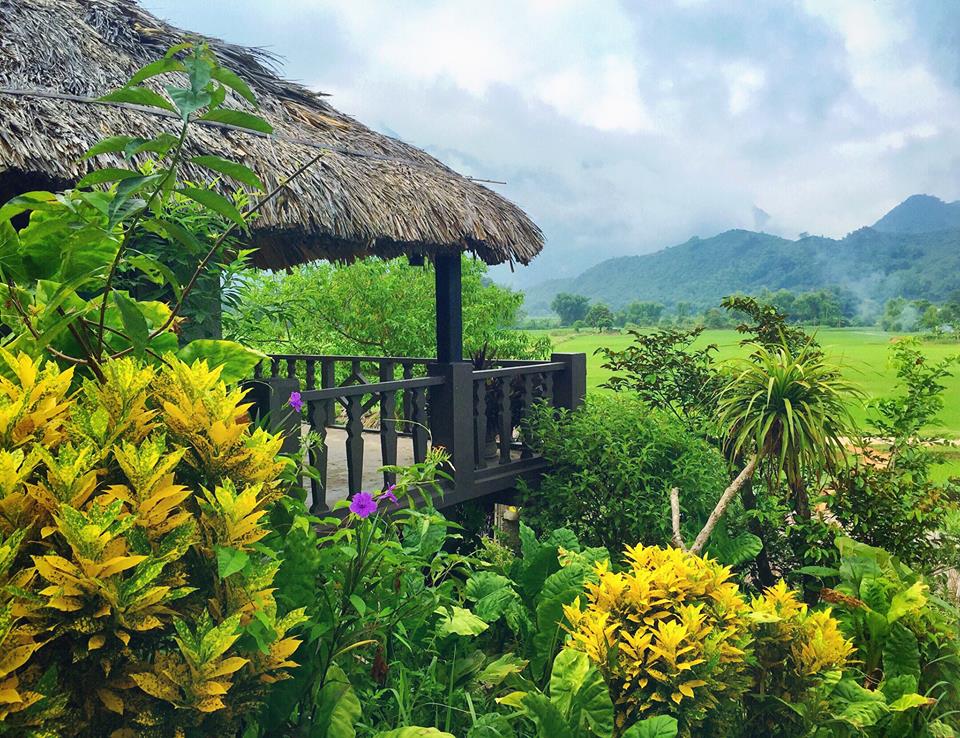 Thung Khe Pass
From the top of this pass, visitors can fully capture the view from above as the Northwestern mountains. If you come here in the winter, you will feel lost in an area of Europe because of the white clouds, rocky mountains and mist. An indispensable stop when visitors come to this beautiful green valley
And Mai Chau Flag Tower is also a check-in point for such beautiful frames
Lac Village
here are hundreds of stilt houses up to 700 years old, which sell and introduce many products from brocade silk.
Also one of the most beautiful villages in Mai Chau, four around the village are rice fields that are lush, fragrant and fragrant. Sometimes the sweet fragrance of ripe yellow rice flowers stems, leaning to both sides of the aisle.
The road to the village also creeps through each house on stilts, the deeper you go inside, the more tourists will feel the rustic life of ethnic people.
Mai Chau Eco lodge
The total resort consists of 20 rooms with a private balcony, in front of the rice field. Each of the views gives visitors a different view of this resort. And the swimming pool with blue water and cool 4 seasons is a great place to relax for every holiday here.
Besides, there are many destinations that tourists must visit once such as Ban Pomcoong, Ban Nhot, Hang Chieu or Go Lao Waterfall.