Have an appointment with Tam Coc – Day tours – Vietnam Premier Travel – Do bamboo boat, do cycling in the village. Visit Hoa Lu – Trang An.
Highlight of have an appointment with Tam Coc
It is the place that attracts lovers of Tam Coc's golden summer, where natural lovers will have the best moments of Tam Coc. It is a beautiful golden season in what is called a terrestrial Ha Long Bay.
No coincidence that visitors have favored and called this place so. By the great blend between vast water and majestic mountains of many different shapes. It is like pieces of nature that are cut and stacked together.
And also a cave system located in the mountain, where Ba Hang is the First Cave, Second Cave and Third Cave that the Vietnamese call Tam Coc.
What is the best season to come?
Visitors can come here at any time of the year, including winter and summer. However, for the best frames, it comes from May to the end of June. This is when the rice goes from green to yellow to prepare for the harvest season.
However, May and June are summer months, so be prepared when the temperature in the North is quite high. Average from 30 to 37 degrees c, sometimes up to 40 degrees.
But in return, it was a clear game, sometimes viewed as floating clouds, printed in the picture of the Ngo Dong River, making the scenery more beautiful.
The best hunting spot is the peak of the Dance Cave, and visitors should choose at the snags early to climb this peak. When the sun rises, the best time, everything is clear and Tam Coc appears as a giant page, many beautiful colors.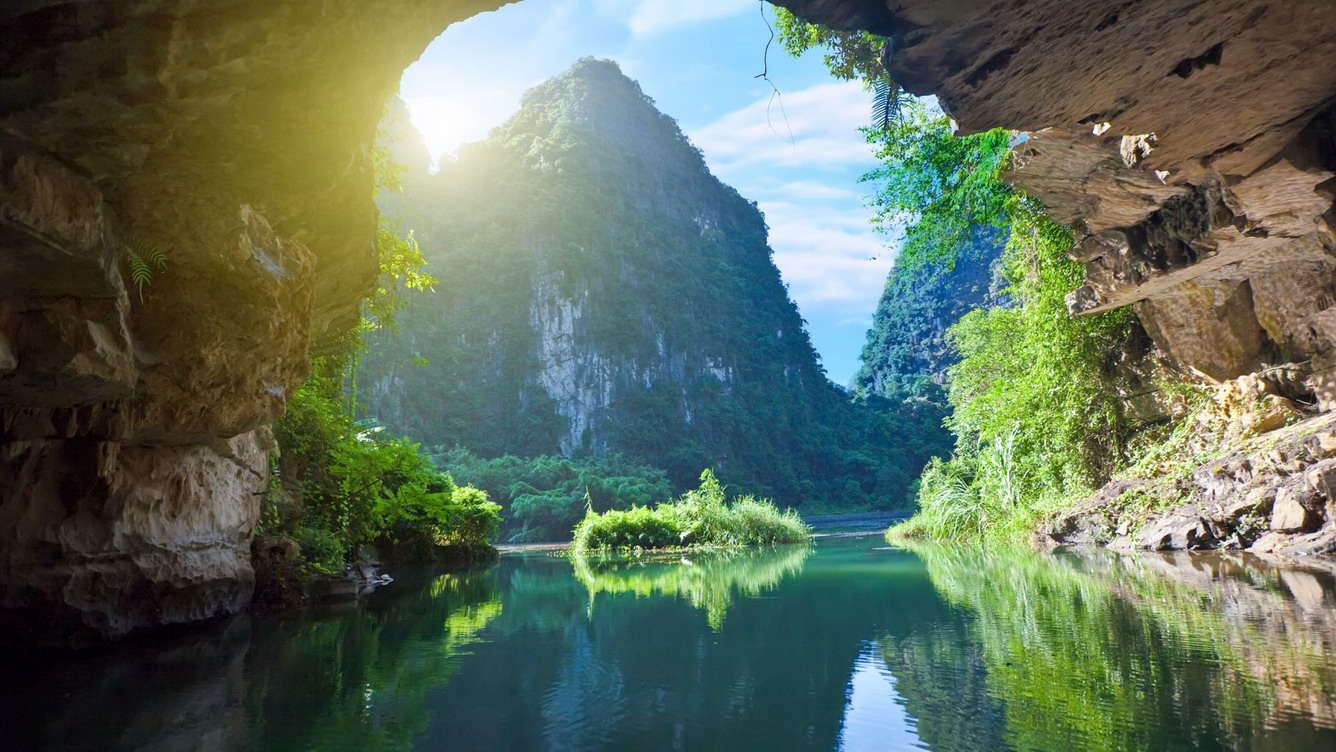 In addition, visitors also have many other attractive destinations such as Bai Dinh is the largest temple in Southeast Asia. Was the Guinness record book of Vietnam confirmed that the temple has the largest Amitabha Buddha image, the highest stupa of Lord Loi Buddha, etc.
And there is also a biosphere reserve of the world, Cuc Phuong forest where there is a giant Giant Tree.
Home to an ancient Trang An, the UNESCO landscape is recognized as the most abundant biosphere reserve in the world.
Besides, spending the night in Ninh Binh or Tam Coc is also another great option for travelers to have more opportunities to learn about Vietnamese culture.