Bac Ha Market when spring comes – Vietnam Premier Travel – Sapa trekking – Sapa trekking tours – Sapa slepping at Homestay – Sapa by night train.
Highlight of Bac Ha Market when spring comes
Called the "white plateau" when spring comes across the village, not as noisy and bustling as Sapa but the wild and idyllic beauty attracts many visitors.
Along with intact and idyllic cultural values, Bac Ha fair is also a place for exchanges and meetings of ethnic people here.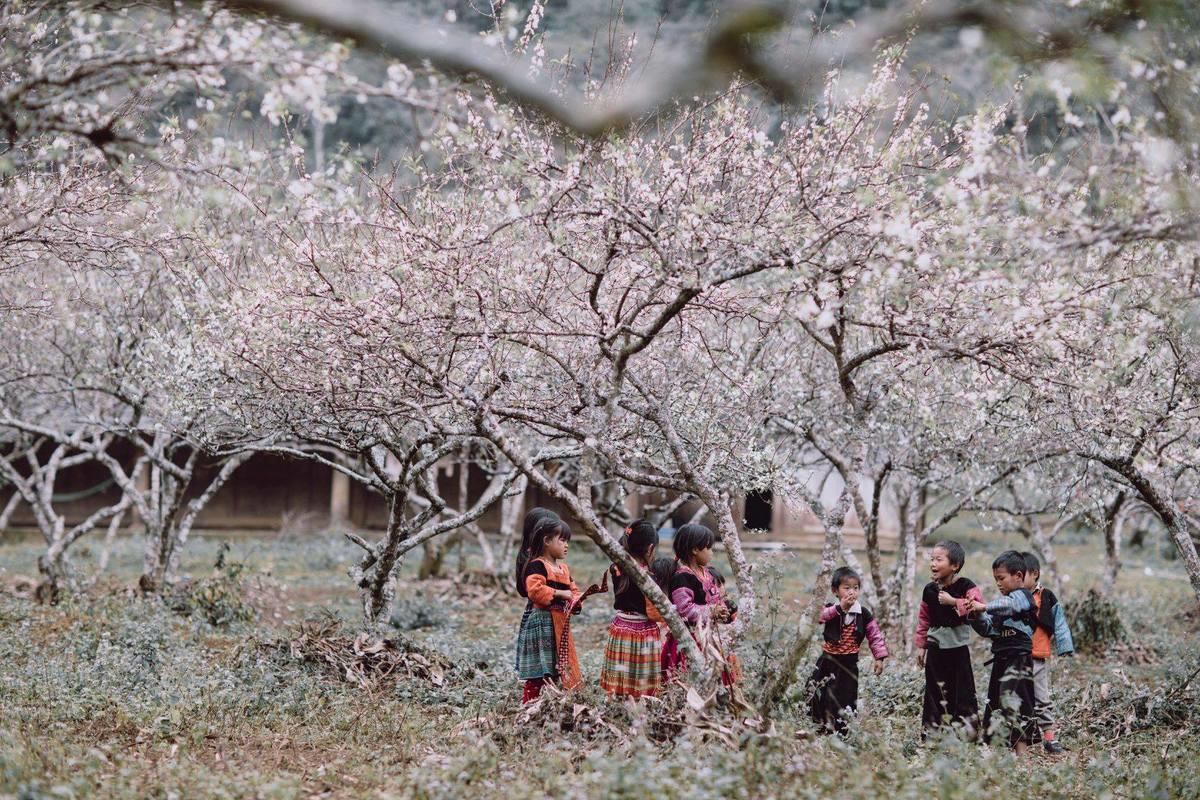 Geographical location
As a highland district to the northeast, Lao Cai town, where many ethnic minorities live but mostly H'mong.
Favored by nature, this land has many rivers, caves and majestic mountains of Hoang Lien Son mountain range.
This market used to be on a flat, flat land. Each time the market took place, each item sat in a place like the place where vegetables were sold. Or there is a separate area for fabrics, colorful clothes or a separate food court.
And the special thing here is that the buffalo trading area is considered to be the largest with the number of buffaloes up to hundreds. Traders go up and down to buy the most beautiful buffaloes, or the most beautiful brocade rolls to take down.
Interesting destinations
Sunday market fair
The market is held very early to keep up with the people far away, they can come from home at dawn. By noon when the sun shines throughout the area, the market starts to melt.
They bring here many things made or cultivated locally. For example, specialty vegetables such as mountain vegetables. Or the dogs, pigs and chickens they bring to the market.
If they are young girls and boys, they bring here sharp knives made by hand. And the dresses are elaborate, colorful and unique.
This market also has a delicious food that anyone who comes here must try once it is "Thang Co". This dish is made from the horse's small intestine and the typical spices to create an attractive and hot dish. The drink accompanying this dish is corn wine, fermented and philosophized by golden and sweet corn grains from the rocky mountains.
Villa of Hoang A Tuong – Palace of Cats
Hoang A Tuong villa was built with an architectural blend between the East and the West, helping the building possess magnificent beauty. To this day, this place is always an attractive tourist destination whenever coming to Bac Ha not to be missed.
Built and completed in 9 years of blending between East and West. The entire architecture is like a rectangle, with a protective wall around it and many pearl holes to protect this mansion.
Legend has it that there was a Chinese geologist who viewed the best feng shui to build this mansion. With the posture of holding a mother, a surrounding stream creates cool and harmony for this mansion.
In addition to the market, the King Meo palace, Ban Pho is also a destination that attracts many tourists here. In addition to the market, the King Meo palace, Ban Pho is also a destination that attracts many tourists here.